The benefits of participation vary by person. Here's a look at what different people get from their Rally Round mastermind group.
Cindy Scott
Jackson Thornton
"The mastermind group is a great concept. The opportunity to hear what peers are experiencing, and planning for, is so helpful. While we are all in various locations and have varying firm sizes, we are all just trying to do the right things for our firms."
Vince Cain
Strothman
"The (mastermind group) was a fantastic opportunity to network and share ideas with my peers across from all across the country. The value of this group cannot be understated. As a solo-marketer for a G400 Accounting Firm it is so valuable to have a support and accountability group to help me stay on track and not lose sight of my vision and goals. The leaders and contributors to this group are all top-notch professionals and I am thankful for the opportunity to work with each of them."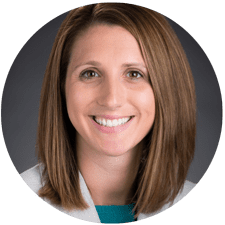 Lindsay Suleman
Anders
"Having the opportunity to share with others in similar firms and in similar roles is invaluable. Sometimes you just need to talk through an idea or a challenge. Having others that have been through similar situations helped me think through areas where I needed clarification."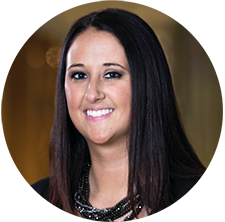 Lindsay Heilman
KEMPER CPA GROUP
"Bonnie and Katie are amazing ladies to work with. They have extensive industry knowledge and have taught me so much about the accounting marketing. I am new to the accounting industry, and they have made it an easy transition for me. They are always willing to help you and your firms no matter what stage you are in."
HEATHER MURRAY
BEACHFLEISCHMAN
"The mastermind group is a worthy investment and a valuable experience! I enjoyed the opportunity to engage with marketing peers in a sounding board format to discuss goal achievement strategies and learn about practical solutions to challenges. I left each meeting feeling inspired with a greater sense of purpose in my role."
STEPHANIE CHAPA
WIEBE HINTON HAMBALEK
"I highly recommend the mastermind group with Bonnie and Katie because they combine all the best parts of having a fantastic coach: strategic insight, tactical advice, and peer to peer collaboration. I especially appreciated having an accessible bank of knowledge from other firms to share with my firm. They're fast paced, solution-oriented and such an open, helpful environment."
MEREDITY MADDRY
DHG
"The mastermind group provides an excellent venue, with a grouping of highly-skilled, strategic thinkers, to develop actionable goals that address a variety of challenges throughout the year."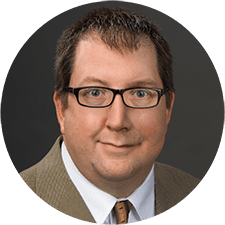 MARK SHUMAKER
SCHNEIDER DOWNS
"No one knows it all. But, through this mastermind experience, we are able to find answers to specific challenges through the shared experiences of other experienced marketing professionals."
Ready to put a mastermnind group to work for you?
You, too, can have similar experiences with Rally Rounds. Let us find the perfect group for you.